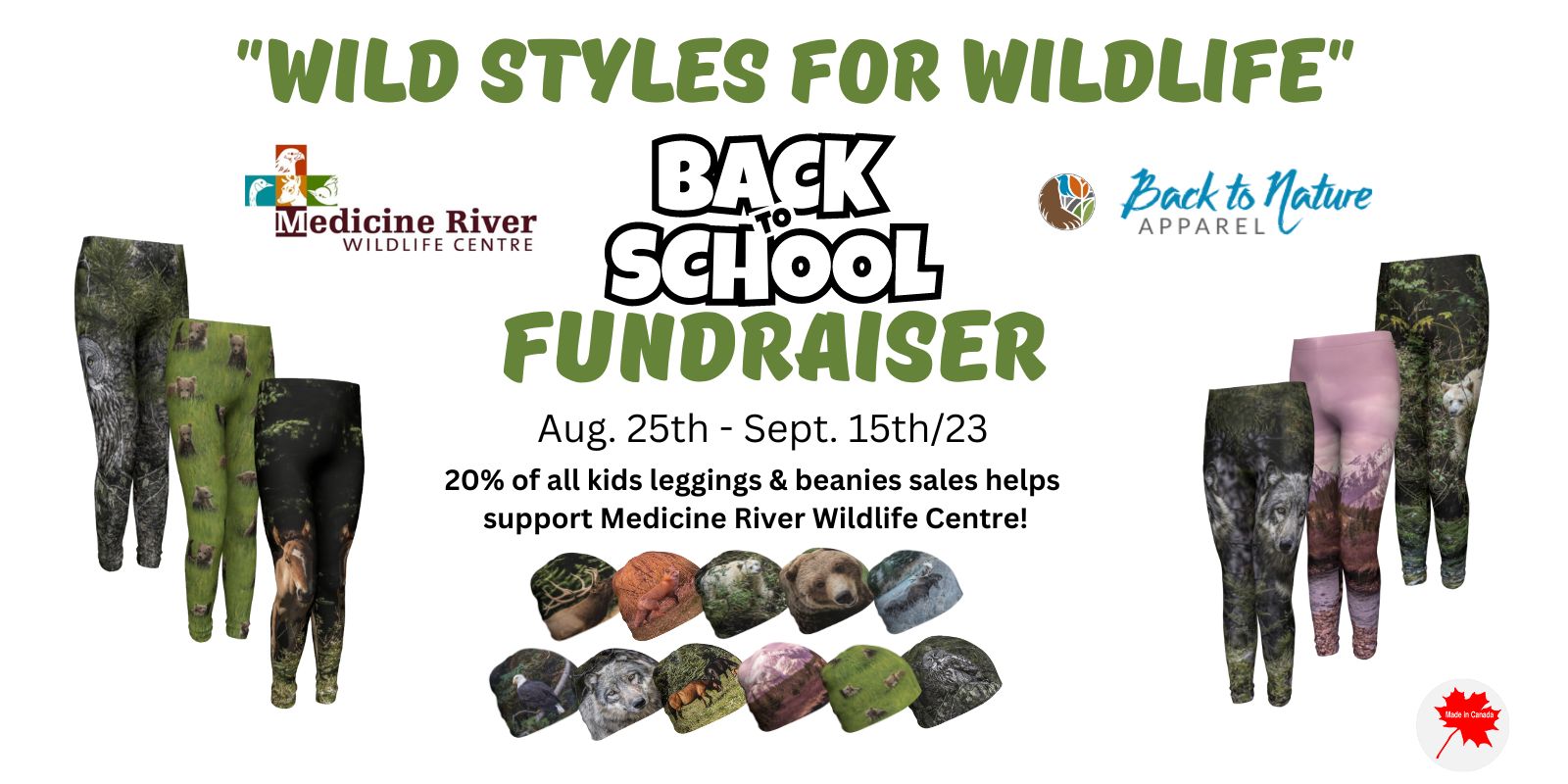 Gear up for the school year with a meaningful twist! Our Back to School Fundraiser is here, featuring a fantastic collection of kids' wildlife leggings and beanies!
Order here online and your order will be shipped directly to you. Orders will be filled in the order they're recieved while supplies last. If out of stock, you will be notified as to when to expect delivery, usually within 4 weeks. Exchanges are available within 2 weeks of delivery - conditions apply.
Give your kids the gear that sparks their compassion and style, all while making a real impact on the live of wildlife in need. Join us in this incredible journey of education, fashion, and wildlife support. Every effort makes a difference.
Shop now and be a part of the difference in supporting Medicine River Wildlife Centre!